As a recreational trainer, I had a good work-out every week building up and taking down the hall. If I then also had a kindergarten lesson for the recreational hours, it was all part of the fun! Even when I started working with older girls, it was not entirely self-evident that they helped with the assembly and disassembly of the hall. I suspect that this is a familiar phenomenon for many trainers, so in this blog I will give some tips from my own experience for that annoying chore that has to be done every training session!


Parents during assembly and disassembly
Probably the most obvious option; parents. They are often there anyway, so it is best to ask parents to lend a hand. Some parents will offer to do this themselves, others you might have to ask. They may not always be present during the build-up, but they can certainly ensure that the hall is spick and span again during the breakdown. Please note that parents do not always know how to handle the equipment! So always check the equipment yourself and don't let parents set up the more difficult equipment themselves. Most of the halls where I taught, by the way, had pictures of the layout of the equipment room. This is of course very helpful, because parents can simply look at these pictures to see how they should be positioned.
Floor plan and fixed tasks
It can be useful to give gymnasts who are always early or assistants who are on time fixed tasks. This requires some preparation on your part, because a floor plan is useful. Make a floor plan and put names on it. Those who come in can then immediately see what they have to do. You can also work with colours for the younger children. Make clear agreements with your gymnasts about building up and dismantling. Make sure everyone has a task and that it is clear. Also make sure they understand that this is a joint responsibility, otherwise they won't be able to start the training.
If you have gymnasts helping out a lot, it might be nice to move the equipment to the right side of the hall if possible, so that it only has to be set up there.
Lesson preparation for assembly and disassembly
If you are in different groups and don't do the same thing in each group (like toddlers and recreational gymnasts), it might be useful to take into account the parts you are going to do in that lesson in your preparation. For example, if you set up the beam for your toddlers but you don't actually need it in the lessons after that, then it might be better to do it differently. Avoid unnecessary conversions by using the beam in all your lessons.
You may also be able to use situations in different ways for the groups sitting next to each other. A sloping surface can of course be used for log rolls by the toddlers, the roll forward by the 6-8 year-olds and for a flip-flop by the 12+.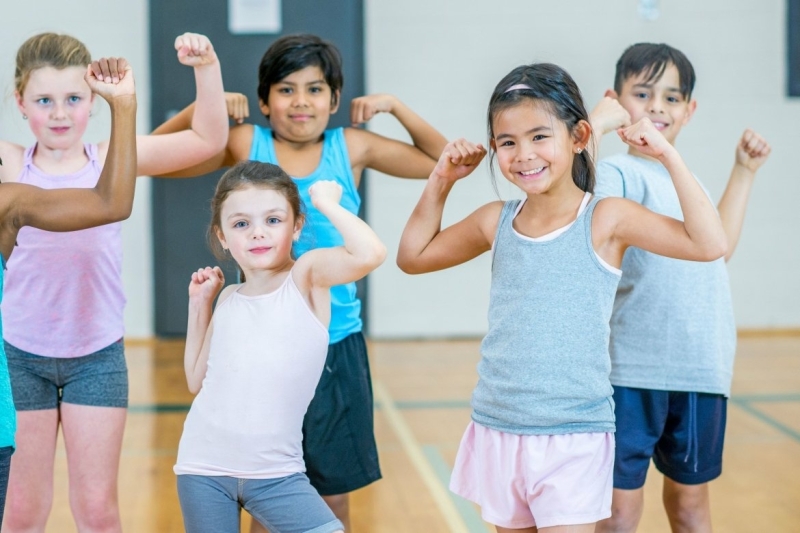 Instruction
During the Level 3 course, it will be covered in detail: Who, what, where, when, which way and what then. Be clear about what you expect from your gymnasts or parents by defining these things. This way, you will have an easy overview and you can also quickly see who you can put back to work.
Communication and doing things together is therefore the most important thing when building up and breaking down the hall quickly. As the saying goes, many hands make light work.
Are you still looking for situations that you can use for multiple parts or do you want to exchange tips with other trainers on this subject? Then check out the site of Gymnastics Tools.