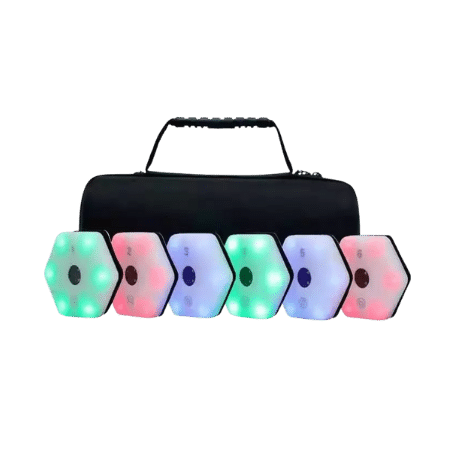 Meet your new training partner
These reaction training lights are ideal for motivating yourself or your athletes in a challenging way. Control the reaction lights easily with the app that you can download for free. These interactive training lights are perfect to train reaction speed, strength, core exercises. Also, you can keep track of your results using the reaction x training app. Try to break your records or start a battle against a training buddy. Training has never been so much fun!
Sturdy quality - indestructible due to the absorbent silicone-gel protective layer
Light & compact
Long battery life - charged in less than an hour and ready to use for up to 20 hours
Suitable for indoor and outdoor sports
Multiple sensor functions
Can be used up to 30m away
Response data accurate to 0.01 second
18 different training modes - including standard, battle, true-false, color battle, sequence
Easy to use - start your training in one minute.