And then, suddenly, a big part of my week as gymnastics coach is gone. What can I still do, now that I don't teach gymnastics? See a list below of what I've done!
My tasks as a gymnastics coach
I do sports quite a lot and teach gymnastics 3 hours a week to girls in the ages of 6 to 13 years old who are part of the recreational program. It's only now that I notice how much time goes into that. It goes beyond just those 3 hours a week. I prepare the classes, stay in touch with parents of existing members and potential new ones and regularly search for new ways to teach "my" girls new skills. The fact that I'm not doing that as much, makes me feel uneasy. That's why I still check my gymnastics mailbox a couple of times a week and I follow gymnastics groups on Social Media to see if there's a fun idea I could work with.
Challenge without gymnastics classes
But, what can you do as a coach for about 60 kids who all of a sudden cannot train anymore? When you know these girls come to your classes with so much enthusiasm every single week? And what if you secretly miss those girls a great deal?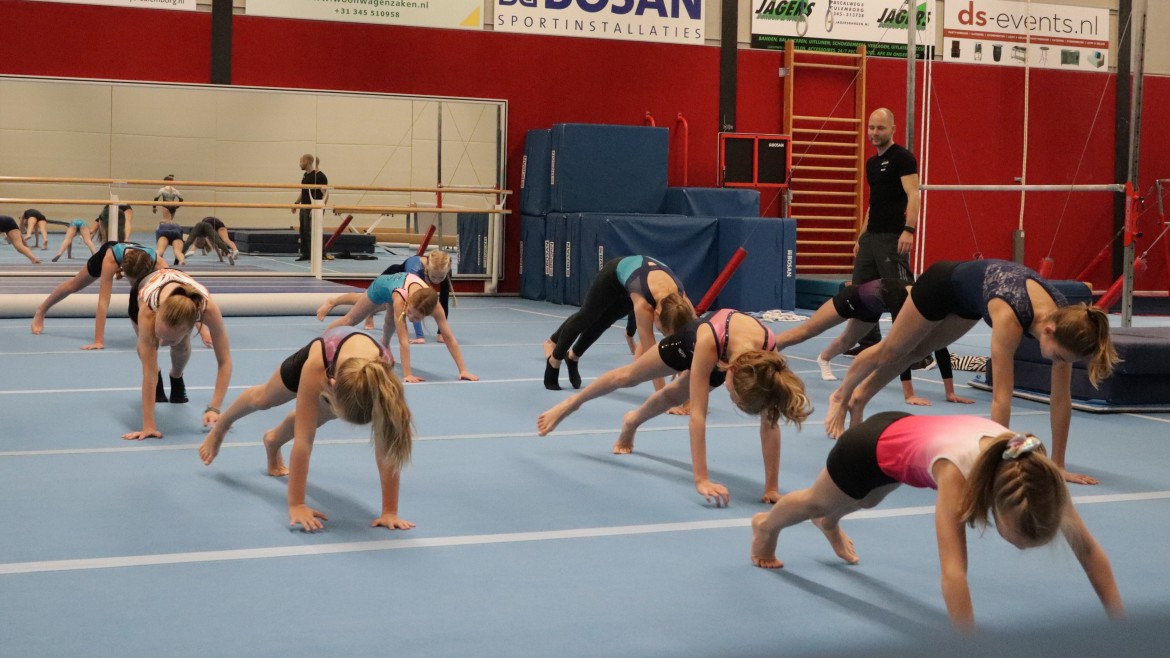 Well, you can still do quite a lot as a coach! This is what I did:
Challenges
You can find many online gymnastics challenges, but most of them aren't suitable for recreational girls. That's why I decided to set aside my insecurities and record a clip with some clear instructions in it (even though it still stays weird to see and hear yourself on screen). I placed this clip in all the parents' app groups and am very curious to hear the reactions! I hope a lot of girls will participate and share pictures and videos with me.
Gymnastics Tools developed a 7-day splits program. Check it out on Youtube!
Prepare classes
I honestly have to say that I don't always have enough time to prepare my classes well. I have enough experience to think of something fun last minute and even my assistants are regularly full of ideas. However, I notice that it's more effective to prepare my classes beforehand. This way, my classes have a clearer build-up to my end goal. So that's what I can do right now; prepare classes!
Getting familiar with problems
I probably need to clarify this one. I work as a social worker for families who experience problems. Most children I work with have a diagnosis like autism, ADHD, attachment disorders, etc. I already know quite a lot about most of these diagnoses and I've noticed that more and more children in my gymnastics classes have a diagnosis. As a gymnastics coach, it's preferable that you know what to do for these kids. At the same time, the ways to help children with autism are often very clear and other children in the group can benefit from this. So, I've reread the theories on autism and looked for specific ways that I could apply in my gymnastics classes.
Order my administration
I have one gym bag that I use for all my gymnastics classes, but you can find all sorts of things in there. From empty sign up sheets to cards with my details, and from plasters to at least 20 lost elastic hair bands: everything is in that bag. I've cleaned out and reorganized my bag and can find what I need at once. That feels a lot better!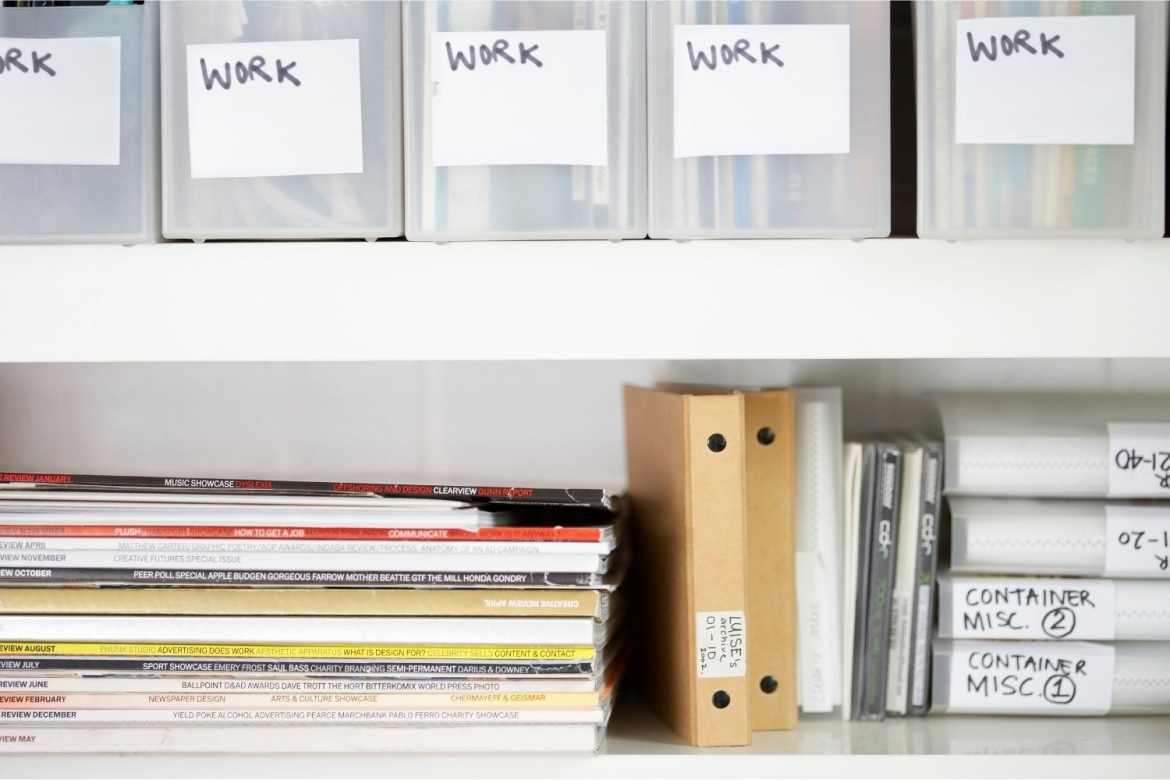 Creating and updating social media channels
We have a Facebook page for the gym club that is being used by our whole club. There are also different Instagram accounts for different disciplines. There was nothing for the recreational division however. First, I had to ask parents for permission, but then I could post clips about all the fun things we do during our gymnastics classes!
Organize mail
I was already well on my way but I thought it wouldn't hurt to dive into my mail box and put all my emails into different folders. This saves me a lot of work in the future when I have to find something again!
What do you do as a gymnastics coach now that you cannot teach classes?
I'm ready for when the classes start again! In the meantime, I stay busy with the points mentioned above. Except for organizing my bag of course, because I keep that one organized now! Do you have any tips or tricks on what to do now that you aren't teaching any classes? I would love to hear from you!