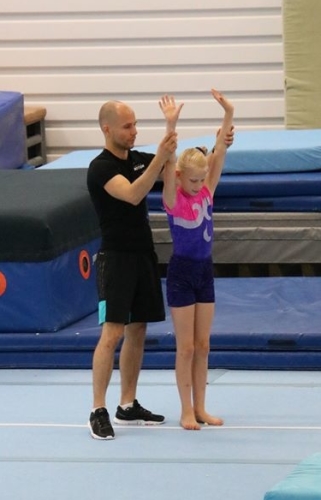 About this masterclass
Gymnastics trainers often have the tendency to tell gymnasts what they need to improve. But is that really effective? To what extent should we let the gymnasts think for themselves and make choices?

As a gymnastics coach, you also have to deal with many different gymnasts in a class group. As a coach, it requires a lot of adaptabilities to anticipate the (learning) needs of the gymnasts. It is always a search for the right feedback method.

In this masterclass you receive the tools to coach gymnastics effectively, to motivate your gymnasts, and to give them the ownership to achieve their goals.

During this course, we cover:
Different coaching styles
How to give functional feedback and stimulate your gymnasts
How to achieve goals by giving ownership to the gymnast
Improve learning efficiency of gymnasts
Get more level growth in your gymnast's classes
Get more happy gymnasts
Lifetime access