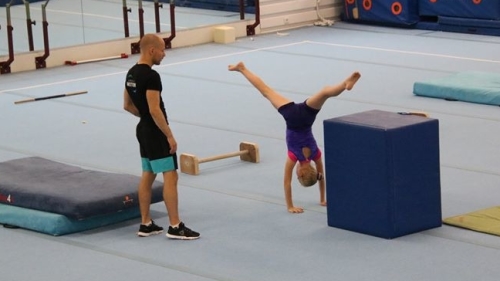 About this masterclass
Coaching is not the same as telling gymnasts what to do. Research into motor learning has provided many insights into how gymnasts can be helped to develop further.
The effect of what we as a coach say to gymnasts can be limited. Not all the information is recorded and the gymnast often does not know how to translate all the information into action. Many gymnastics coaches find it difficult to move away from this type of traditional training.
But what if technical adjustments to the gymnasts' movements can be made automatically and unconsciously, without the gymnast having to think about it?
In this masterclass, you will learn which learning methods there are and how to apply differential learning in your gymnastics classes to increase the learning efficiency of gymnasts.
Prepare your gymnastics lessons a lot easier
Improve learning efficiency of gymnasts
More level growth in your gymnasts
Fewer injuries for your gymnasts
More happy gymnasts
Fewer injuries from spotting
Lifetime access